A few months after Jawaharlal Nehru's death in 1964, a young political scientist named Rajni Kothari published a seminal article, entitled 'The Congress "System" in India'. In it, he argued that India's political system was characterised by "one-party dominance". This was a fiercely competitive polity but one in which political parties played dissimilar roles.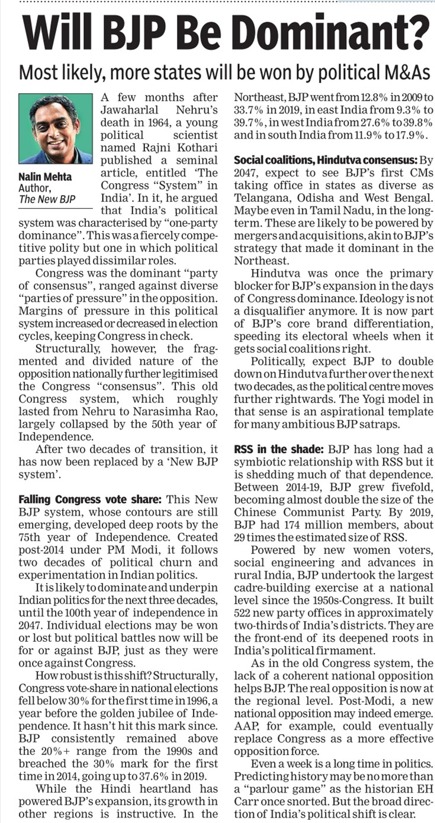 Congress was the dominant "party of consensus", ranged against diverse "parties of
pressure" in the Opposition. Margins of pressure in this political system increased or
decreased in election cycles, keeping Congress in check. Structurally, however, the
fragmented and divided nature of the Opposition nationally further legitimized the
Congress "consensus". This old Congress system, which roughly lasted from Nehru to
Narasimha Rao, largely collapsed by the 50 th year of independence.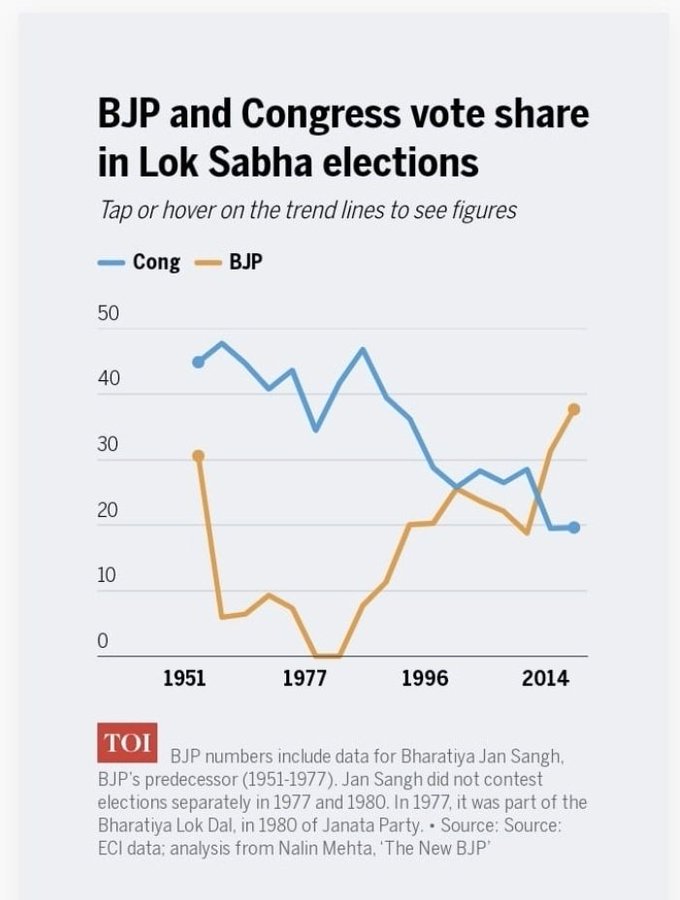 After two decades of transition, it has now been replaced by a 'New system'.
BJP vs the rest: This New BJP system, whose contours are still emerging, developed
deep roots by the 75 th year of Indian independence. Created post-2014 under
PM , it follows two decades of political churn and experimentation in
Indian politics. It is likely to dominate and underpin Indian politics for the next three
decades, until the 100 th year of Indian independence in 2047. Individual elections may be
won or lost but political battles now will be for or against BJP, just as they were once
against Congress.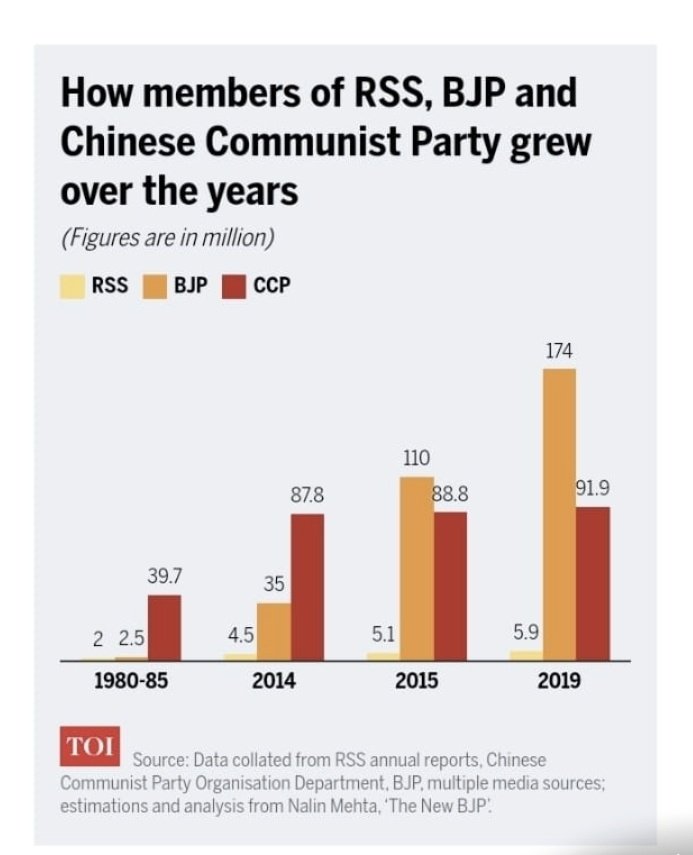 How robust is this shift? Structurally, Congress vote-share in national elections fell below
30% for the first time in 1996, a year before the golden jubilee of India's independence. It
hasn't hit this mark since. Sonia Gandhi managed decline, holding the line after
becoming party president in 1998 and winning two Congress terms in power but the
trendline is consistent.
BJP consistently remained above the 20%+ range from the 1990s and breached the 30%
mark for the first time in 2014, going up to 37.6% in 2019.
Read full opinion onThe Times of India
This article was first published on Times of India| Aug 15, 2022